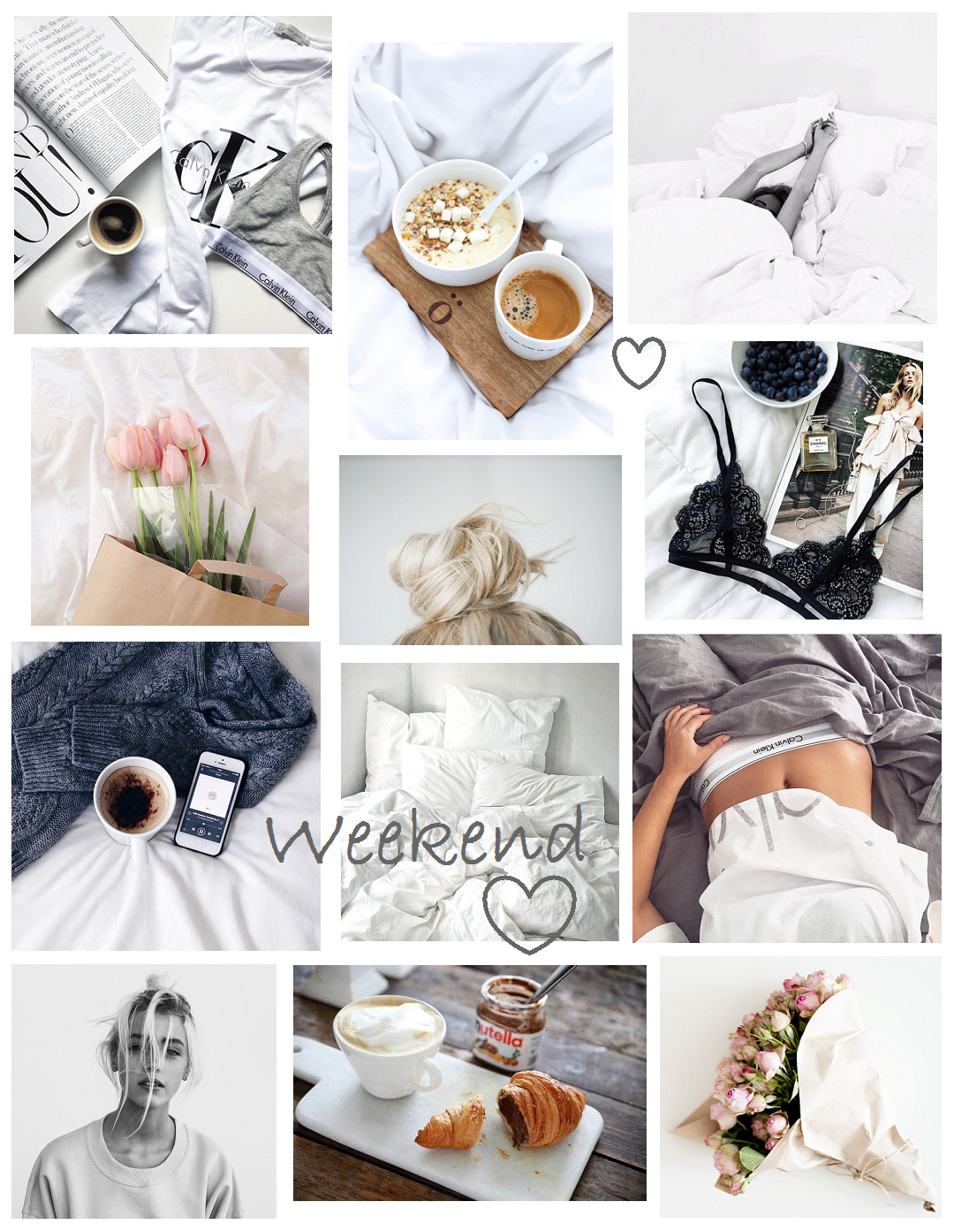 I used to love the weekends..

I dont have school, or a job because of my illness.. but it became weekend because of him,
and i always looked forward to it because it meant more time with him.. us.
Now…
i really dont care.
There are no difference between a monday or a saturday for me anymore..
– all days are the same.
Anyway, 
i miss the weekendfeeling.. and i made a collage of how wonderful it can be.
Hope you like it!!